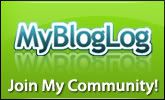 This is something I did to get traffic when my blog was about a month old that I don't see too many others doing. Of course, before you ever start thinking about traffic you should have thought about a theme for your blog. What will make it different and stand out in a crowd? What will make people go to your site and want to keep coming back? What exactly is the purpose and what is your goal with the site?
It is best to figure that out right from the beginning, before you are several months in and it is too late. For instance, I decided my blog would be about work from home jobs. When you have your site up, you are then faced with that new challenge of getting traffic. I have found that one of the first things you need to do is register your blog with the social blogging sites MyBlogLog and BlogCatalog. It might take a day to get your blog approved and you should use that time to fill out all the info you can. Fill out your profile, put in a picture avatar, fill in all the tags (subjects your blog is about), and fill out your "about me" page.
Once your blog is approved get ready for some serious clicking. What you are going to do is join every community you can and especially add as many "contacts" or "friends" as you can. Friends and contacts are good and I will take as many as I can get. MyBlogLog will only allow you to add 15 new contacts a day and that will only take you 5 minutes. But that is 5 minutes you want to make sure you do each and every day! BlogCatalog is different and it will allow you to add as many friends as you like. I have added over 300 on occasion and only stopped when I got super tired of all the clicking.
How does this get your site traffic? Many of the people you add as friends will be curious to see who is adding them as a friend. They will click on your profile page and then through to your website. Not everyone will do this but I guarantee a fair percentage will. If you add 300 friends on BlogCatalog I will almost guarantee you will get 50 to 100 hits on your website within the next 24 hours. And it is all FREE! Now it may not be the most targeted traffic you will ever get but if you have a nice blog with a good hook, you will get some interest. When you are starting out you need exposure of any kind. Just keep adding friends and writing good content and you will be on your way!
Using these two services is a great way to get free traffic but it is temporary and only works as long as you keep adding people. Once you stop adding friends and contacts, you are faced with the difficulty of trying to get more traffic to your site on an ongoing basis. There are other ways to get traffic that are also free and even better than MyBlogLog. The Tireless Traffic Technique is the best way to get traffic to come to your website and it is much more permanent stream of traffic. With this technique, you can get a steady stream of free traffic that comes to your site day after day. And that is totally FREE traffic!
The Tireless Traffic Technique is a real cheap $7.00 ebook that you can download immediately and after reading it you may not need to try the "friends" and "contacts" trick. I know that I don't do any more adding of friends as it is just too much trouble and I am getting traffic all the time anyway from what I learned in this ebook.
Technorati Tags: Free blog traffic, how to get traffic to your blog, blog traffic tips