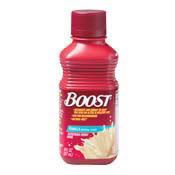 If you have read any of this blog before, you might know that I play poker from time to time. Poker has been one of my "income streams" for the last 20 years. I used to play online but now that it is a FELONY to play online in the People's Republic of the Sate of Washington, I sometimes drive 30+ miles to play in the Muckleshoot Indian casino (which the Peoples Republic of Washington is just fine with because they get their taxes).
Up until last week, however, I have never been booted from a casino.  On this particular day I brought with me a small bag of peanuts, a banana, and a Boost health drink. I sometimes drink these "Boosts" as I love the chocolate flavor and they are good for a snack when I am away from home. I ate the peanuts and banana in the car on the way there and put the Boost in my pocket to drink later.
Let me say first that I sort of suspected but wasn't sure that you were not supposed to bring your own food into the casino. How else are they going to make money in their restaurants if they allow outside food in? I wasn't 100% sure though and I surely wasn't going to ask.
About 2 hours in to my playing I was stuck around a $100.00 and thinking I should go home. Good things  were just not happening at the poker table that day. I then remembered I had the Boost in my pocket and carefully pulled it out. I thought to myself, "maybe if I get something in my stomach things will get better".
Opening the plastic bottle I quickly (and stealthily) took a gulp and then a second gulp. I thought everything was alright when I heard a voice behind me say "what have you got there"? Turning around I saw perhaps the ugliest lady I have ever seen. Seriously. I am sorry and I know God didn't give everyone the same tools to work with but this lady was just plain ugly and she even had funny hair! This is how our conversation went to the best of my recolection as the whole table stopped playing cards and watched:
Ugly lady employee: "What have you got there?'
DayJobNuker: Uhh, this" (as I showed her the small plastic bottle)
Ugly lady employee: "Well you are going to have to give it to me"
DayJobNuker: "What?"
Ugly lady employee: "You are not allowed to bring food into the casino"
DayJobNuker: "Oh, OK. I'll just take it outside and drink it there"
Ugly lady employee: "You can't do that, I have to take it"
DayJobNuker: "What do you mean I can't do that? It's mine and I'll just take it outside and drink it there!"
Ugly lady employee: "I can't let you do that. I have to confiscate it. There are cameras everywhere and I will lose my job"
DayJobNuker: "Are you kidding? What are you going to do? Are you going to arrest me?
Ugly lady employee: "No but I will have to call Security"
DayJobNuker: "Fine, call Security!"
Ugly lady employee: "I mean it, I will really call Security!"
DayJobNuker: "I mean it too! Call Security right now as I am not giving you my dinner! I am asking you to call Security!
Ugly lady employee: "Ok I will"
Now, halfway through that conversation I knew I was leaving and going home no matter what. There was no way I was going to turn back around to the table and say "OK, lets play some cards!" I was outta there but I was not going to give up my dinner.
She then turned around and went off to find Security. I quickly got a rack, stacked my chips, finished gulping down my dinner/drink, went to the cage where they gave me my money, and walked out. I was NOT going to hang around to see what Security looked like as I am sure Security could kick my you know what.
As I walked out of the poker room into the main casino she was walking back in alone and I handed her the empty bottle. Neither of us said a word. There was no Security in site so apparently my bottle of Boost wasn't as big of an emergency as she thought it was. It's a good thing I didn't bring a container of corned beef and rice or security might have shown up.
I do want to nuke my dayjob and find some work from home jobs. I really do! I want to be able to make money in as many different ways as possible so I am not dependent on any one source of income.  But just because I dislike my job does it mean I have to get kicked out by a woman who obviously hates her job? 
Technorati Tags: casino poker, casino poker story, casino and security, poker security, Muckleshoot casino, Muckleshoot auburn, make money playing poker, live poker