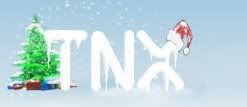 TNX is a text link brokering network that has seen explosive growth and boasts over 41,000 members. I was hesitant to do this review as many of us have had dubious experiences with text link ads and Google. This is what I uncovered:
Unlike other similar networks, TNX  puts links on every individual page of your site instead of just the main page. Webmasters can even choose their advertisers themselves, placing only links that are relevant to every page of their sites. They are also able to block ads, delete them, or ban an entire website from advertising on their site. 
TNX operates off a points based system instead of working with actual dollars. Both website owners and advertisers work with this system and points can be redeemed for dollars. Advertisers buy points to use and the website owners receive those points when text links are placed.
Payment is made by PayPal, check or wire. The site itself is easy to sign up for and looks very professional. All prospective websites must be individually reviewed which usually takes between 1 to 3 days.
TXN has a special offer for free links to get you started and an  affiliate program that pays you for life for referred advertisers. Yes, that's right, for life! That seems to me to be a very generous referral program.
Analysis
As I mentioned at the top, there is much confusion about what links Google will and will not allow and many blogs have been penalized down to a Page Rank 0 (including this blog). For that reason I did not want to try this service out myself as I feel the risk is just too high. 
Additionally, this link was provided to me which is a Digital Point forum thread and the ongoing theme seems to have switched in this thread to whether webmasters will be penalized for using TNX. Another link provided is a free tool for advertisers to make paid links look natural for Google. Wow, does that bring warning flags up for me? You bet it does!
Conclusion
Being curious, I looked for other blog reviews to see what others were saying. I found reviews that were mostly positive but I did find a couple that were negative. (I will provide you with an example if you email me)
With the research I have done, it seems to me that the dust is still settling regarding TNX test link ads. There are lots of views on both sides of the debate whether these ads will be OK with Google. I don't think anyone knows for sure. Right now I just think it is too risky for me to dive in and try them out. I hope something will happen in the future to make the whole paid links controversy clearer and make it easier to understand just what Google will allow.
I am  definitely interested in using TNX, but just not right now. I am always searching for more ways to make money online and this one seems to have some great potential. Right now, however, I am in the wait and see mode with this one.